Brightside Angel Ornaments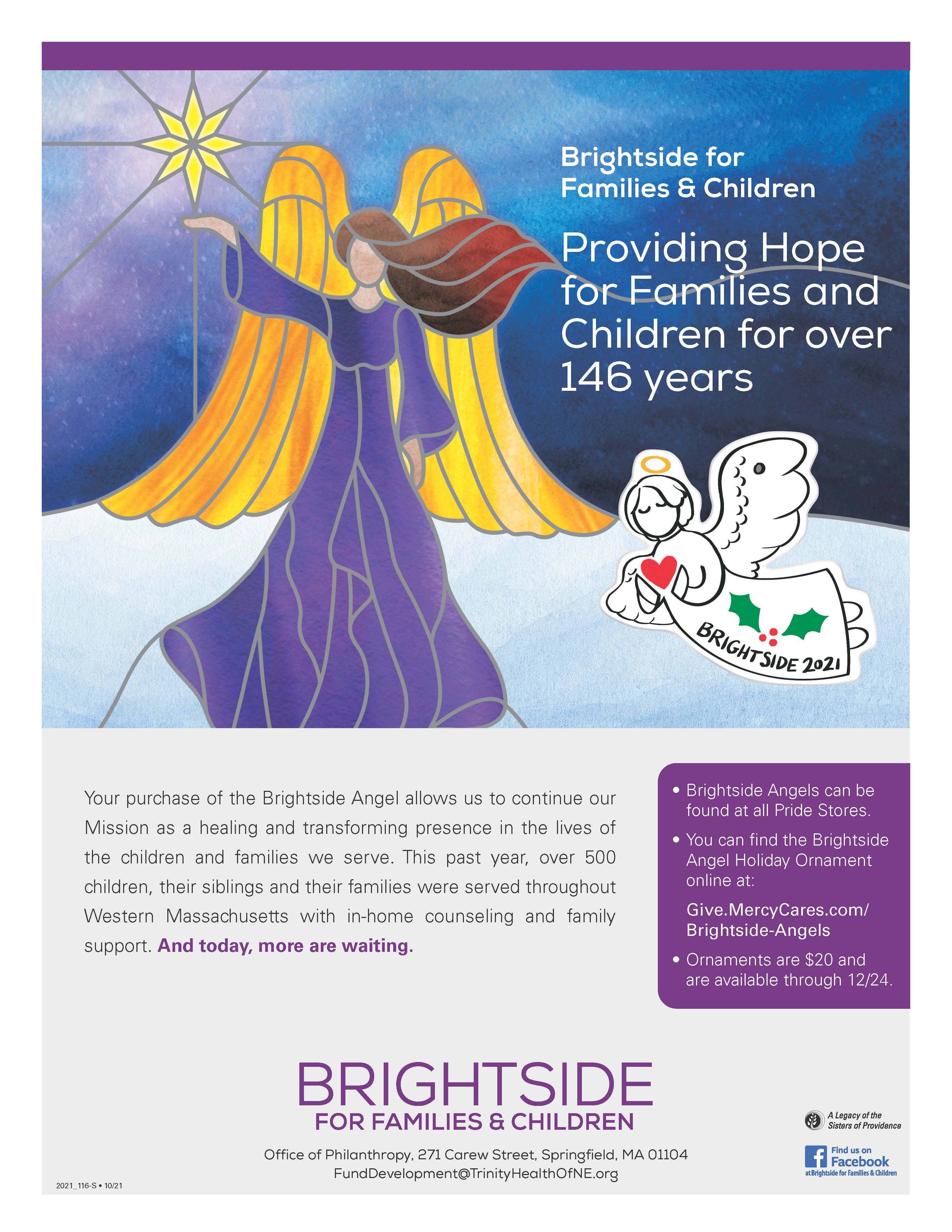 2021 Brightside Ceramic and Paper Angels are now available to purchase, please click here. The paper angels are also available at all Pride Stores.
We appreciate your purchase of these angels as the proceeds will allow us to continue to be a healing presence in the lives of the more than 500 children, their siblings and families we serve throughout the Western Massachusetts community with in-home and virtual counseling and family support.

2021 Ceramic Angel Ornament - $20 each

2021 Paper Angel Card - $5 each