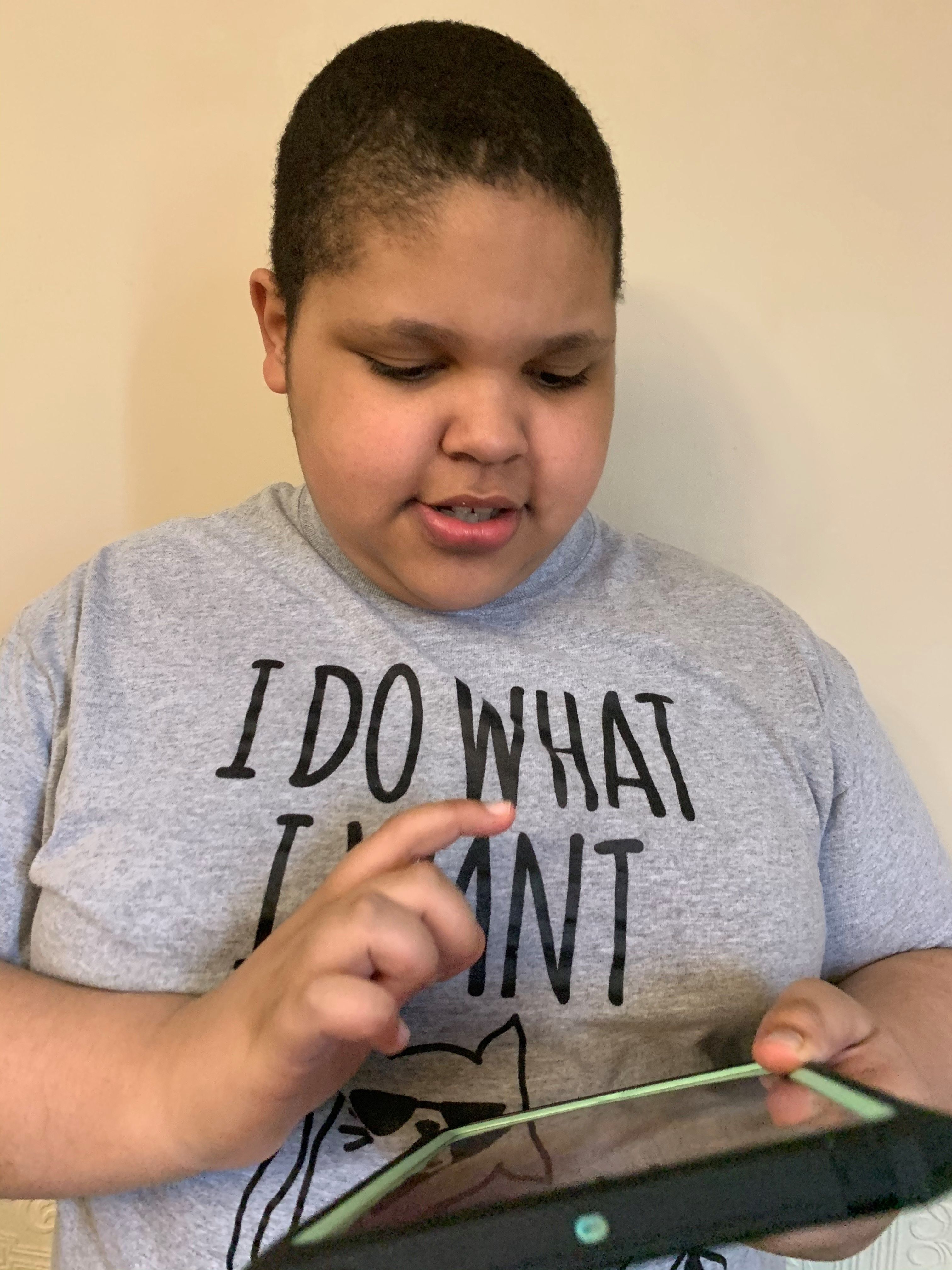 For Maria Benson, a gift from the Del Negro family to Brightside for Families and Children was a blessing for her middle child, Elijah, who has non-verbal autism. He was using a paper form of PECS, Picture Exchange Communication System, which was cumbersome for him to carry and ripped easily. While attending school in person, Elijah uses an app version of PECS, but the family did not have the technology to support this system at home. Brightside was able to fill this gap and provide him with an iPad. His mom says it has improved his communication and increased his engagement with online learning.
Maria first went to Brightside two years ago, on the advice of her pediatrician, to help her family transition through a change in life circumstances. She is grateful for our continued support of Maria Zygmont, Director of Brightside FST, and her team, as she guides her three children through life during the pandemic.
Throughout the pandemic, staff at Brightside for Families and Children have continued to care for every child and family that need assistance, including providing tools to help them with remote learning. Specialized counseling services are offered through virtual online sessions are individualized to meet the needs of each family. During this stressful time, we have been able to support, stabilize, and help create healthier and happier home environments; offering hope and a brighter future for all.
---