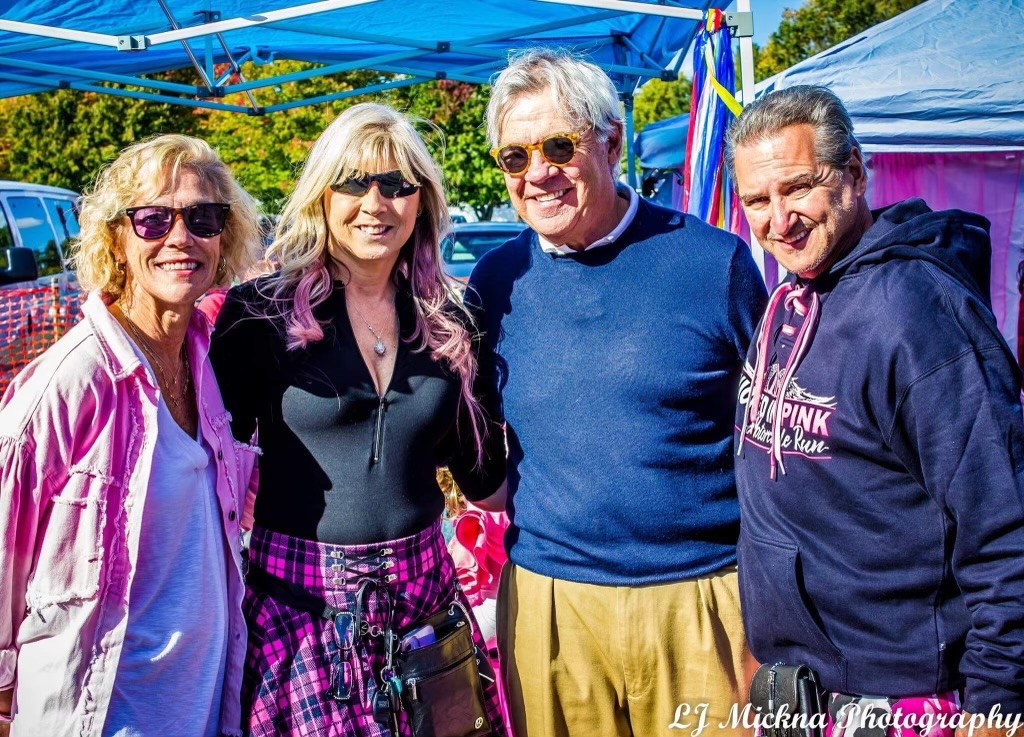 Warm weather and bright sunny skies were the backdrop for the tenth annual "Wicked in Pink" Motorcycle Run on October 9. The event, which began in Southwick and ended in Feeding Hills, drew more than 700 bikes and raised $18,000 to benefit the Patient Services Fund at the Sister Caritas Cancer Center.

The event was open to all riders, non-riders, families, and friends — and everyone was encouraged to wear their best pink outfits. Following the run, participants took part in an "after-party" that featured food, a cash bar, raffles, vendors, activities, and live entertainment.

Event organizer and founder Bob Kaine Alves is a cancer survivor who was treated at the Sister Caritas Cancer Center, and he began the "Wicked in Pink" Motorcycle Run to show his thanks for the care he received. Alves also wants to show support to all those battling cancer and cancer survivors, as well as their families, friends, and caregivers.
Caption (l to r): Whitney Hubbs Dionne, Senior Philanthropy Officer, Trinity Health Of New England; event organizer Michele Alves; Philip Glynn, M.D., Director of Medical Oncology, Mercy Medical Center; and event organizer Bob Alves.
---