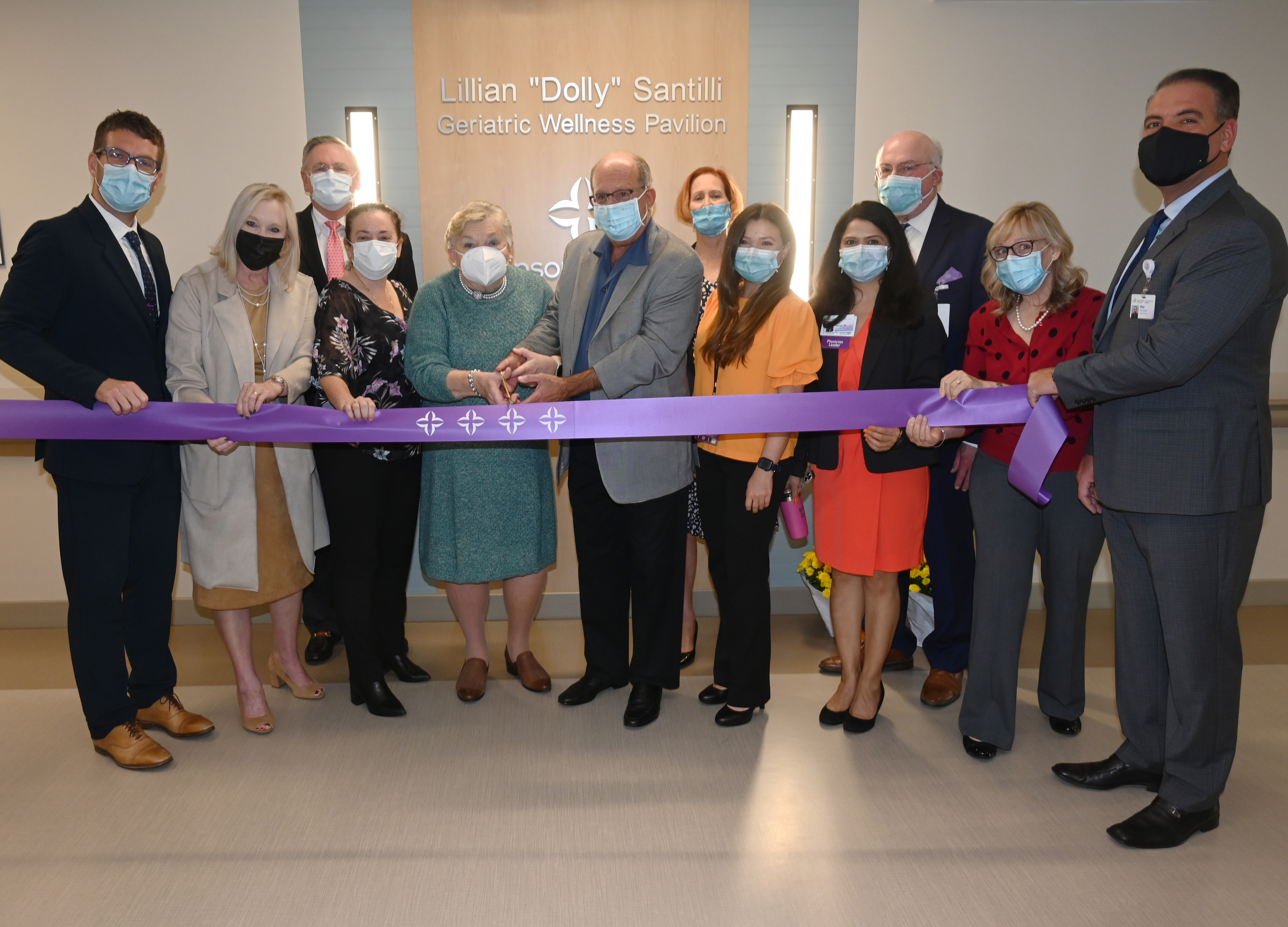 A special blessing and ribbon-cutting ceremony was held to celebrate the opening of the new Lillian "Dolly" Santilli Geriatric Wellness Pavilion at Johnson Memorial Hospital. The beautiful 15-bed unit is a state-of-the-art healing environment for geriatric patients that reflects our commitment to high quality care and an exceptional patient experience. It is also part of our efforts to expand the array of behavioral health services we provide for our community.
The Lillian "Dolly" Santilli Geriatric Wellness Pavilion includes private and semi-private rooms with private showers. Designed to provide a "homelike" environment, the unit features "pod" style housing and community areas with large windows throughout that allow for plenty of natural light and magnificent views of our scenic hilltop setting.
With an aging population that is expected to increase by 16% in our service area over the next five years, the need for this new unit is undeniable. This unit will provide care to appropriate patients from throughout the Trinity Health Of New England region, including Connecticut and western Massachusetts. It also compliments our ongoing partnership with Athena Health Care Systems, which operates Evergreen Health Care Center here on the Johnson campus. Athena is currently exploring additional, on-campus expansion opportunities for long-term care, assisted living and senior housing.
We are grateful to our Johnson colleagues who have worked tirelessly to support our vision for the new Geriatric Wellness Pavilion. We are confident that your clinical expertise and caring attitude will truly benefit this vulnerable patient population, and further our efforts to serve as a transforming, healing presence throughout our community.
---