Wicked in Pink Motorcycle Run
Harley Davidson of Southampton, 17 College Hwy, Southampton, MA 01073
After Party - Polish Club of Agawam, 139 Southwick Road, Feeding Hills, MA 01030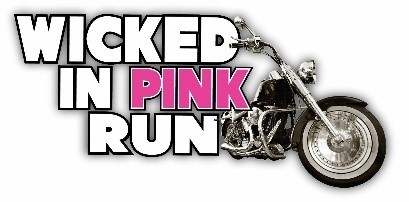 The Wicked in Pink Motorcycle Run was developed by Bob Kaine Alves, owner of Throttle Rocker Nation, to pay it forward to others battling cancer. During Bob's year-long battle with head and neck cancer in 2012, he received amazing treatment and came into daily contact with some of the most caring and compassionate staff at the Sister Caritas Cancer Center at Mercy Medical Center. Bob just knew that when he was healthy again, he would have to find a way to repay them for all they did and just saying thank you wasn't going to be enough.
The event was created in 2013 and is held on the Sunday before Columbus Day, October 10, 2021, to show support for all types of cancer, but being that this is occurring in October, he chose pink for a color.
​The mission of the Wicked in Pink charity is to raise money for the Sister Caritas Cancer Center Patient Assistance Fund to help with many of the financial burdens cancer patients may face, as well as show support for all those battling cancer, cancer survivors, as well as their caregivers, family and friends. That means we are putting money in the hands of patients to help them with some of the expenses involved in going through treatment. That's direct and indirect expenses. Often, it's the latter that's the hardest hitting.
To Sponsor, please click here for the flyer.
If you cannot attend and would like to make a donation, please click here.