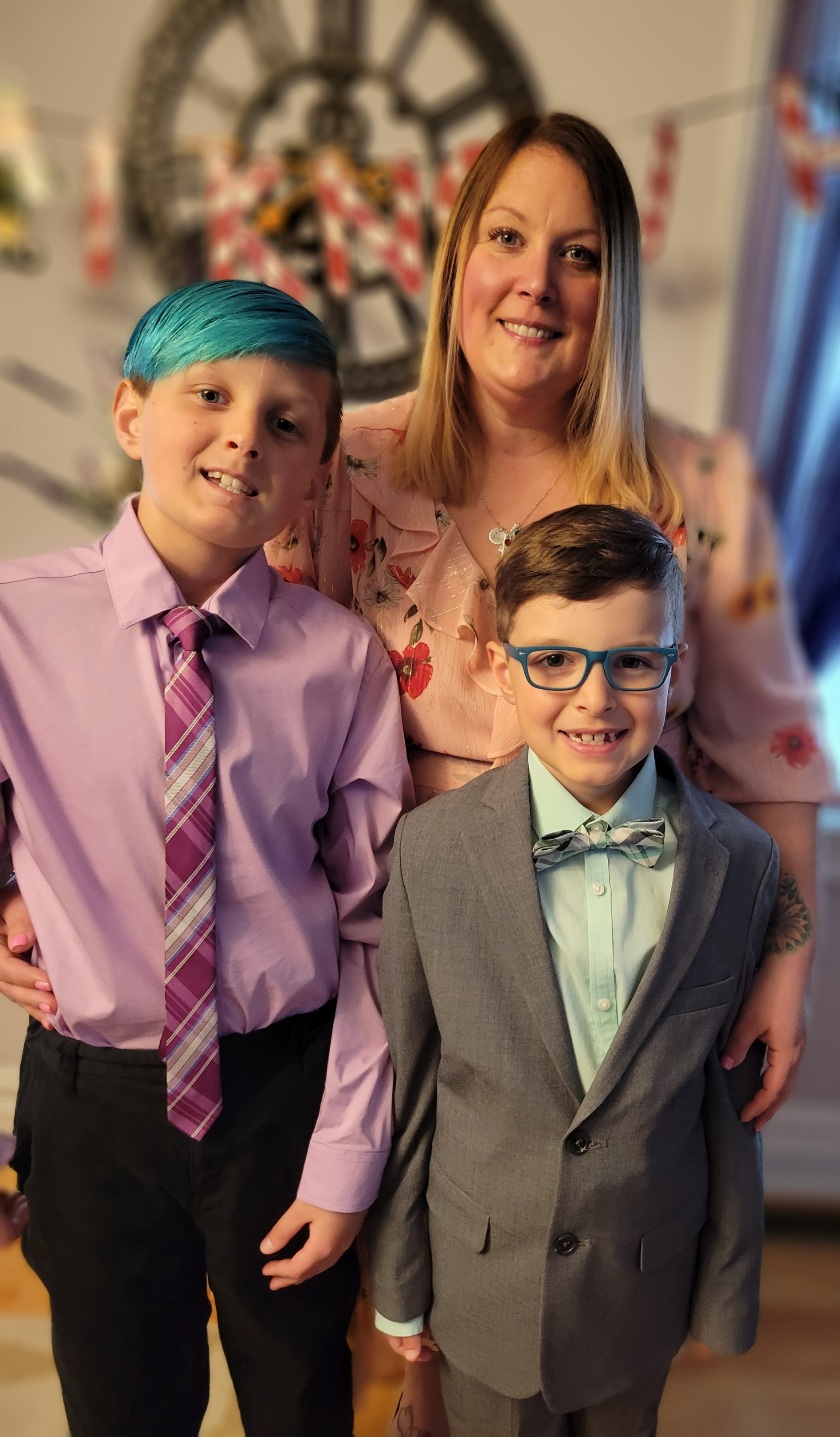 For almost 150 years, Brightside for Families and Children has served as a healing and transforming presence in the lives of children and their families in western MA. The CDC estimates that one in 25 Americans suffer some form of mental health concern and most cannot find or afford the care they need. The therapists at Brightside work with more than 500 families annually, helping them understand their mental or behavioral health issues, while providing support and resources needed to thrive.
Carissa is working with Brightside for the second time--she calls them her security blanket. She is a single working mom, with two young boys, Owen and Ryan. Brightside has guided the family through a house fire, a divorce, and the loss of Carissa's father, who was an important male role model and a beloved family member. Owen has been diagnosed with ADHD and anxiety and Carissa is fearful that she won't know how to navigate these common, yet complicated conditions. The Brightside therapists reassure her that her family will have support and be provided with the tools necessary to handle whatever may come along. Carissa says the therapists are great listeners, supporters and are in constant communication.
While giving Carissa's family comfort, Brightside is also making them stronger, healthier, and more independent. If you think your family could benefit from the programs and services offered by Brightside, please call us at (413) 788-7366.
---