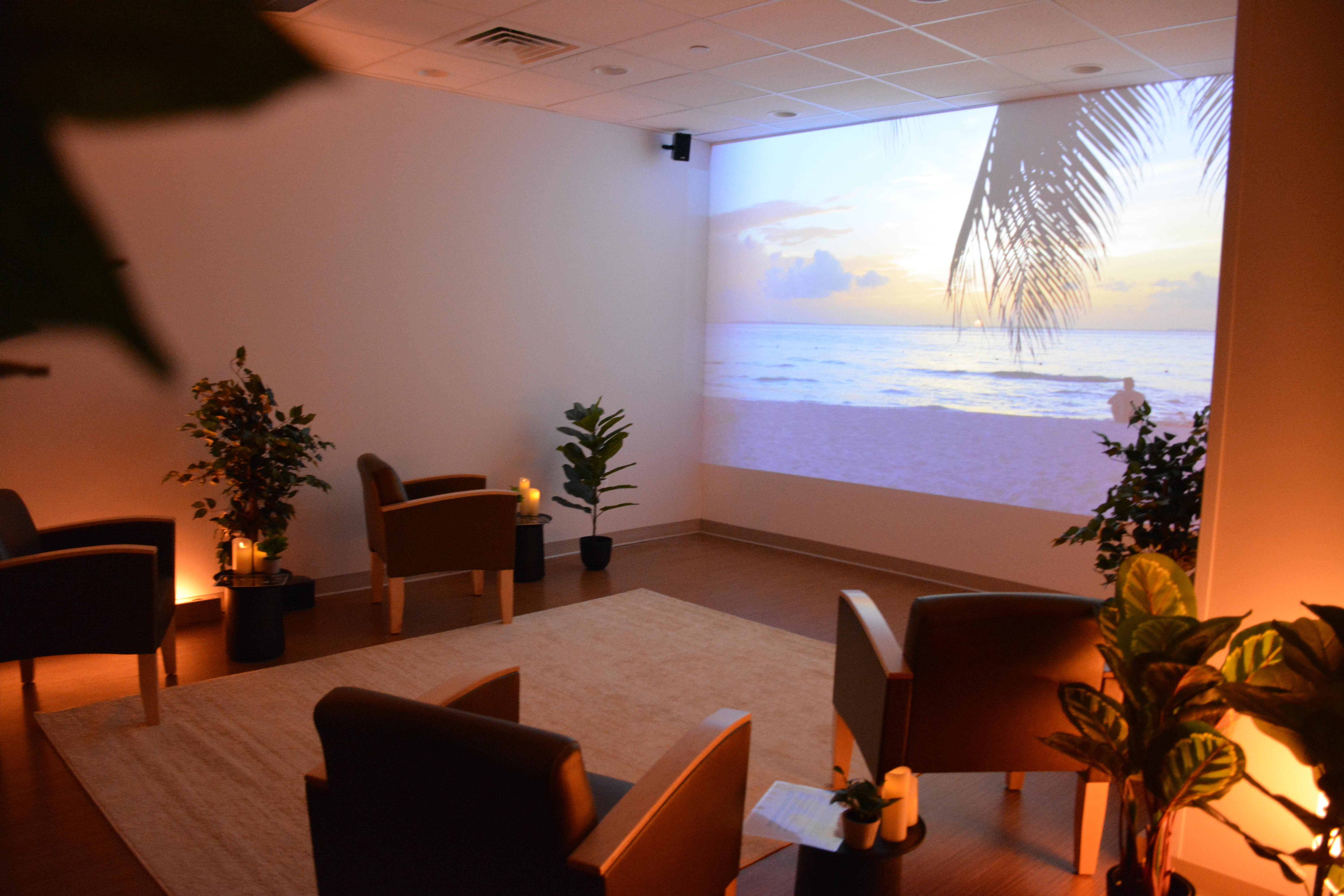 Mercy Medical Center was awarded a $115,000
anonymous grant to create a "recharge room" to
help medical workers recover from pandemic stress. The pandemic has taken a significant physical and emotional toll on medical workers. Frontline staff have witnessed an unfathomable amount of death, suffering, and grief. With this grant, Mercy Medical Center was able to partner with Studio Elsewhere to design a break space with multisensory, natural elements to help staff relax and recharge.

These rooms are designed to promote a sense of
safety, calm thinking, empowerment, connectedness,
and hope. Through an immersive experience that
includes music, scent, visuals, lighting, and sound,
colleagues are transported to a preferred environment
such as a twilight lake, serenity beach, or redwood
forest. The space is customizable, allowing
coordination of sounds, sights, and smells based
on mood. Research shows that integrating natural
elements into interior spaces is beneficial for health
and well-being and can significantly reduce stress
levels and increase control resulting in less need for
pain medication, fewer doctor errors, better sleep,
and improved outcomes.
---