Every year, the colleagues at 31 Pride Stores throughout the Greater Springfield community sell paper angels to their loyal customers in support of Brightside for Families and Children. They equaled last year's success and presented Maria Zygmont, Director of Brightside, a check for $7,500. This longstanding tradition started many years ago and is just one of the many ways that Bob Bolduc, owner, past President and current advisor, Pride Stores, has found to help his community. He feels very strongly about investing in non-profits that care for our youth because they represent the future of all communities.
Brightside for Families and Children has not skipped a beat during the pandemic and has continued to serve more than 140 children as they navigate remote learning and COVID safety. Last year they assisted more than 600 families through family outreach and stabilization, psychiatric and medication evaluation and management, special education, and just by being there to offer support and encouragement.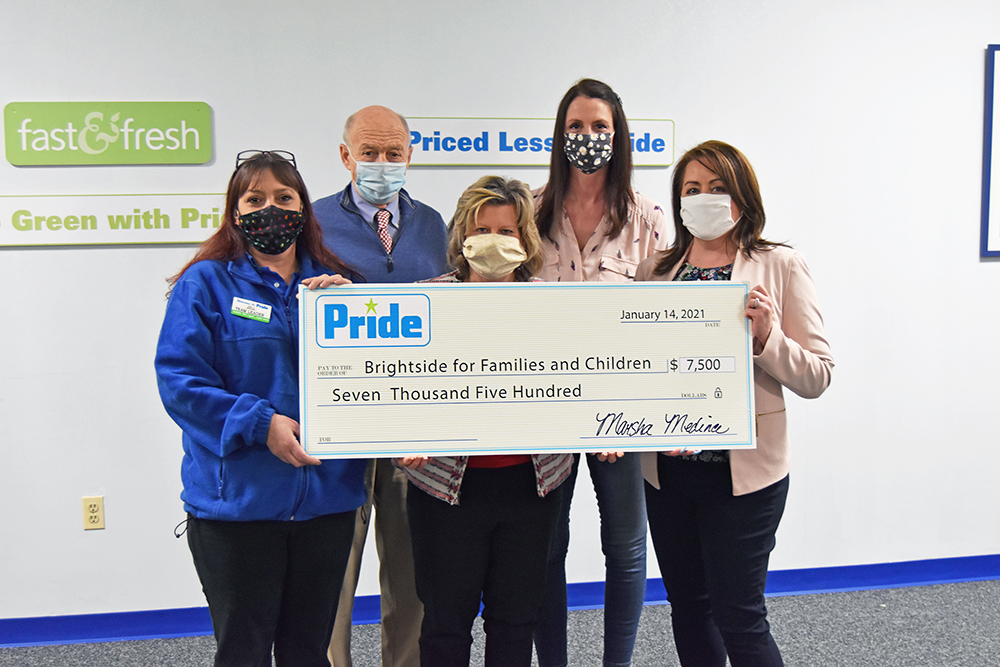 Check Presentation: (l to r) Jill Ramsdell, Manager, West Springfield Store; Bob Bolduc, Pride Advisor; Maria Zygmont, Director, Brightside for Families and Children; Crystal Siedel, Pride Special Projects Manager and Marsha Medina, President, Pride.
---